In this blog the word Marble will represent most of the natural stones such as marble itself, travertine, limestone, granite and others.
After a few years of daily usage of marble shower, its surface will build up layers of soap scum, calcium deposits, mold and grime.
How did I end up with this? What am I doing wrong? Having marble shower was mistake?
Those are the questions of frustration and disappointment.
The solution is to perform professional cleaning and sealing by experienced stone technician. I am going to take you to this process step by step.
Step 1
Remove all the soap scum deposits using razor blade or scraping tools.You will be surprised the amount of soap will come off from the surface.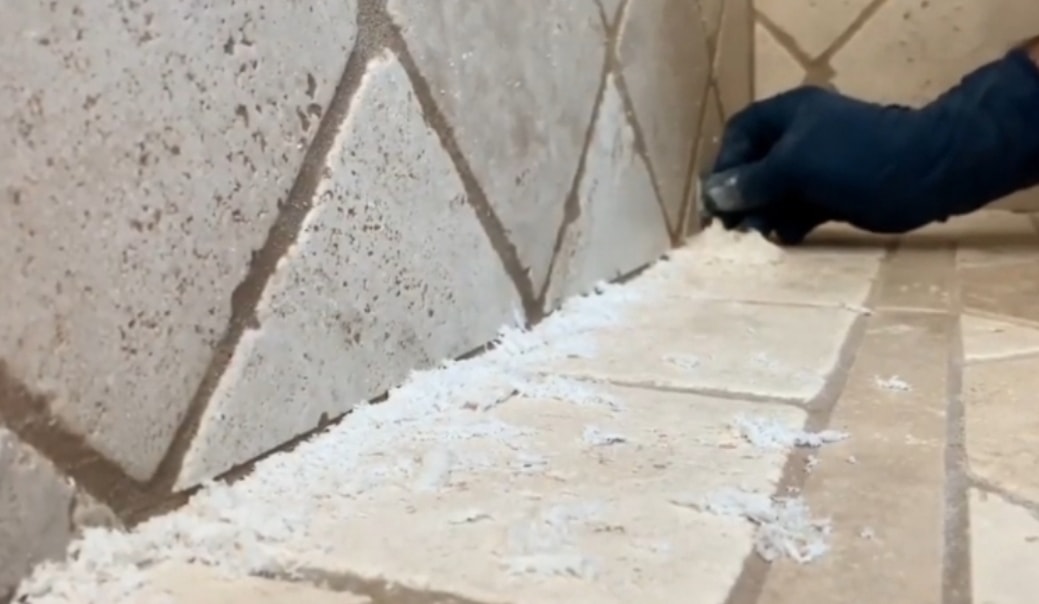 Step 2
Deep clean tile and grout joints using specially designed V Shape brushes with agitation techniques and deep cleaning agents.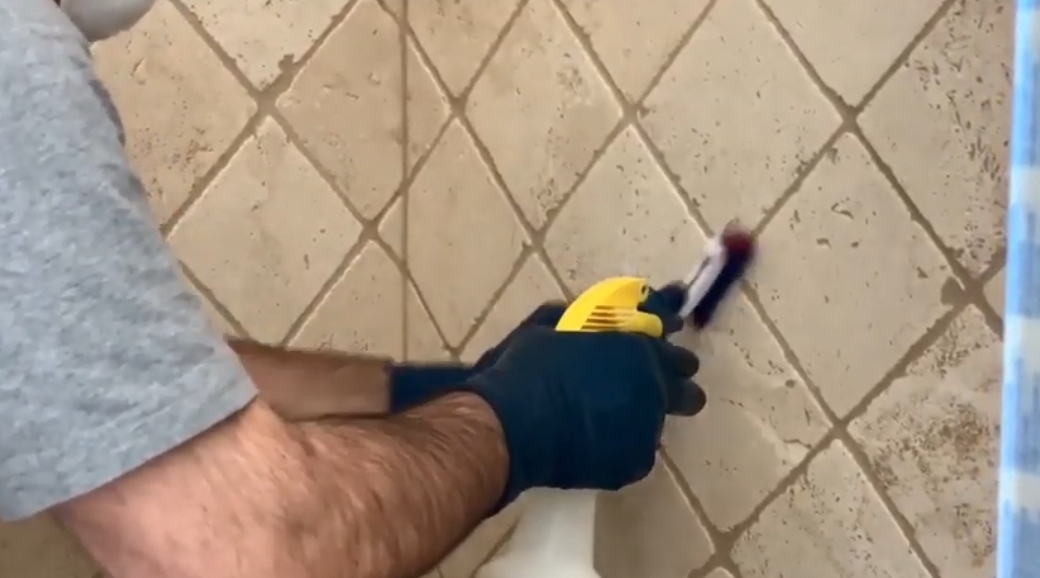 Step 3
Diamond hone and restore working surface with diamond pads and hand grinder. This process will expose new layer of the stone which means new surface and new life.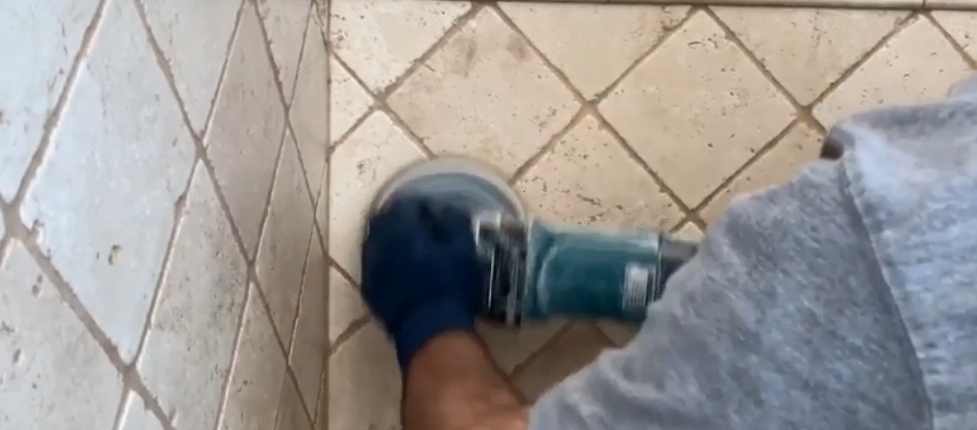 Step 4
Neutralizing and sealing stone surface with appropriate sealing solution is equally important step for longevity and appearance.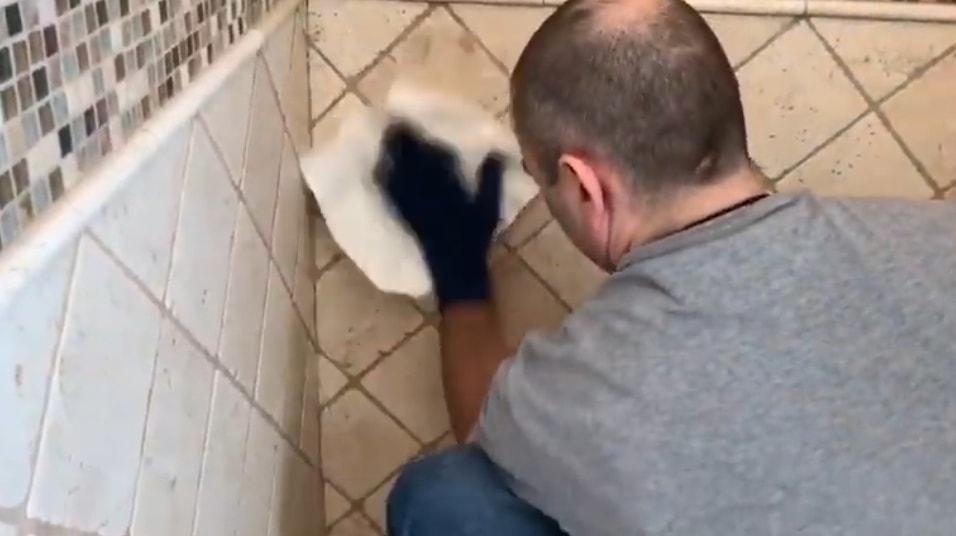 Step 5
The final step will be the replacement of existing caulking with new closely matching sealant.

Technician should take his time by taping the perimeter with masking tapes for fine and presentable edges of the caulking.

In order maintaining clean and hygienic stone shower surrounds is to use appropriate cleaning and conditioning products for weekly bases.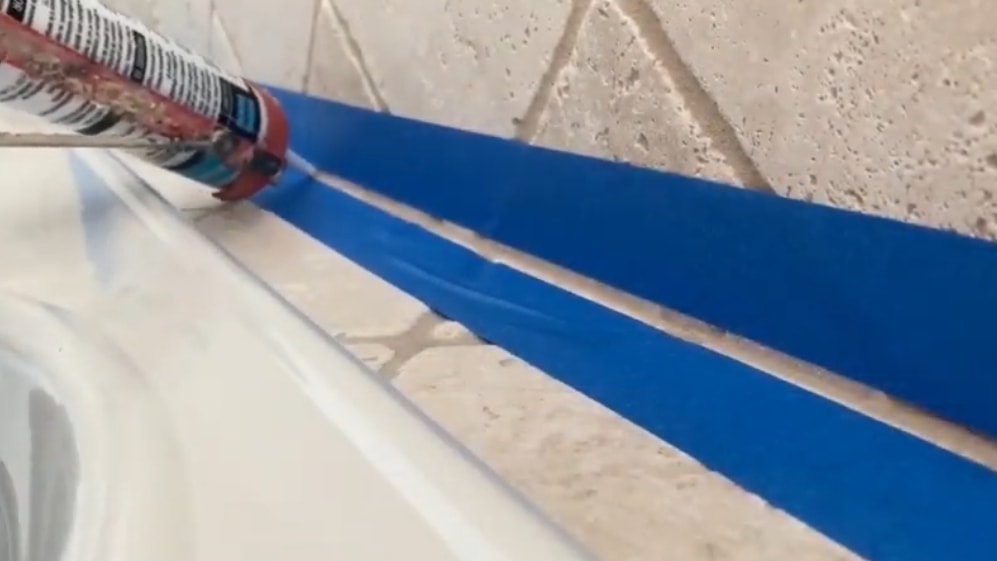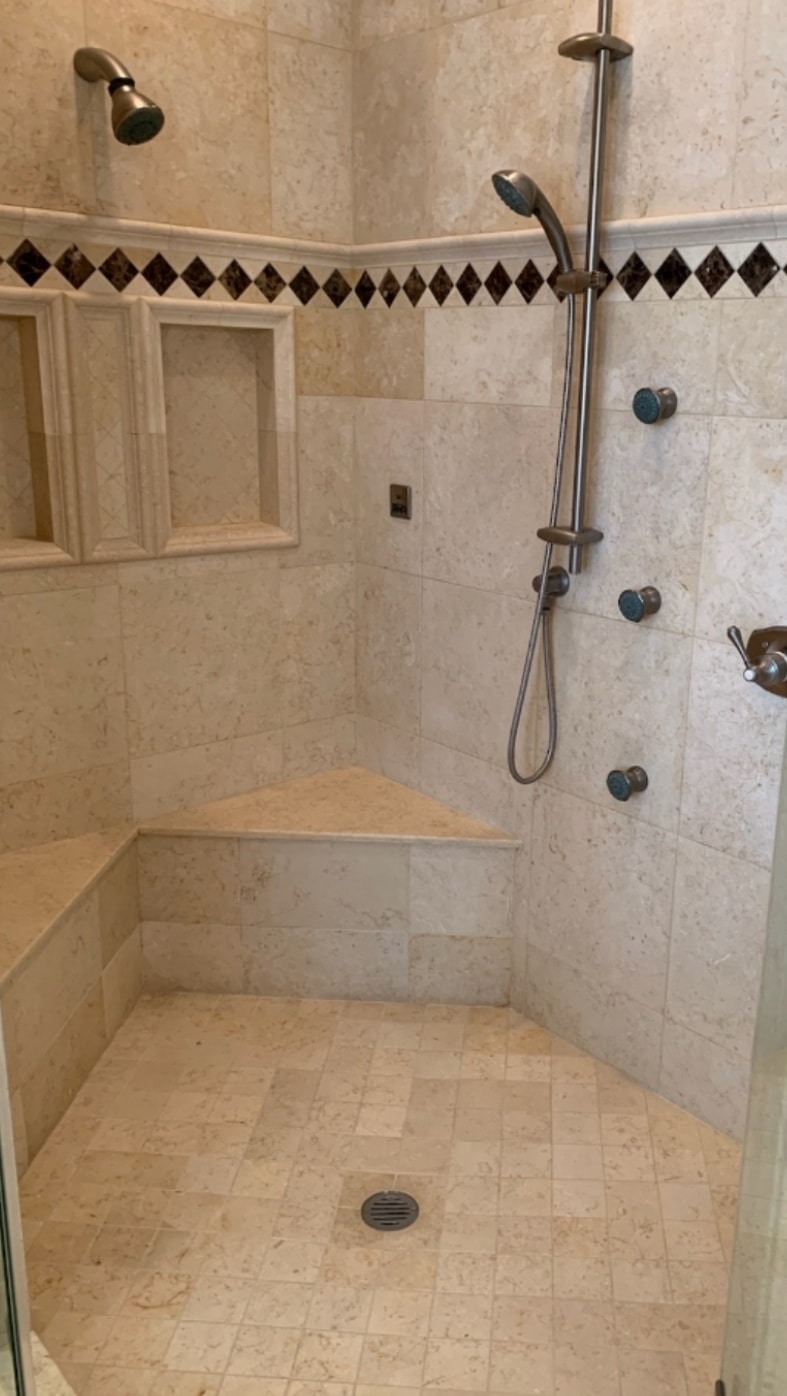 Other Blogposts
I will highlight 5 Basic problems and solutions for your granite counter tops in this blog to help you and guide you to right direction. After a few years of having granite as your kitchen counter top system you might notice some changes that took place which caught your attention and trigger your concerns. #1. Seam joints are separating and adhesive is falling apart. You notice that applying a slight pressure makes counter tops move and and make them unstable. The solution is to find p...
A lobby interior and design always represent buildings in the best or the worst ways. It serves as a signature and the first impression for its guests, workers, and residents. In downtown Chicago, every highrise building can compete for the best lobby Design and the most important for marble and terrazzo floors. The time always rolls around to your condominium or building management to begin considering restoration of lobby floors. For that reason, it is a major factor to study its existing habi...
If you have natural stone at your home it means that you have responsibilities that yet to be discovered. Sometimes you choose to have natural stone and sometimes it was chosen for you. In both of the cases there are lots of discoveries and surprises before becoming comfortable with your stone. In homes natural stone could be anywhere from Kitchen and bathroom tops to foyer, kitchen and master bathroom floors and shower surrounds. There are various types of stone such as granite, marble, lim...