In this blog the word Marble will represent most of the natural stones such as marble itself, travertine, limestone, granite and others.
After a few years of daily usage of marble shower, its surface will build up layers of soap scum, calcium deposits, mold and grime.
How did I end up with this? What am I doing wrong? Having marble shower was mistake?
A lobby interior and design always represent buildings in the best or the worst ways. It serves as a signature and the first impression for its guests, workers, and residents.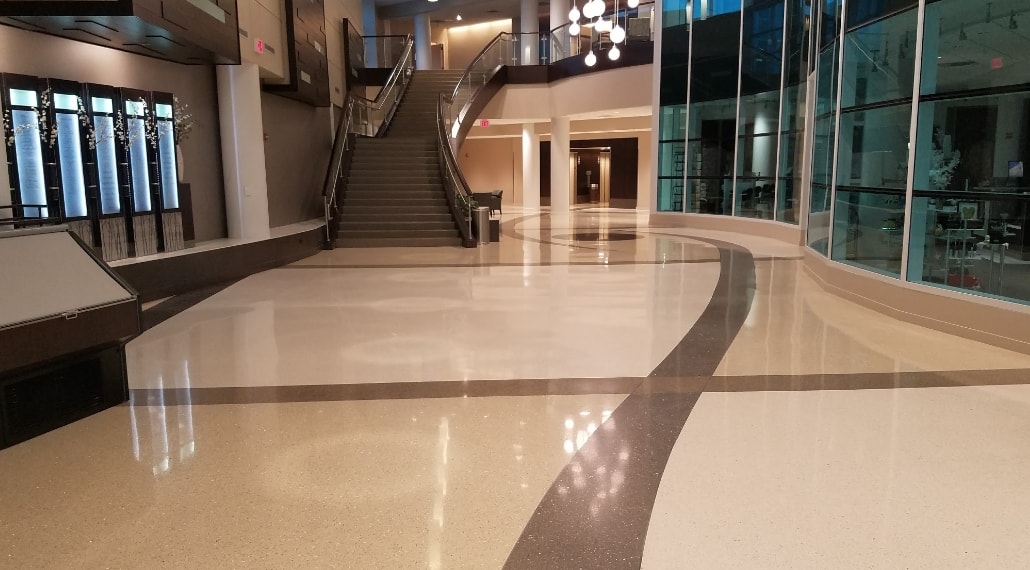 In downtown Chicago, every highrise building can compete for the best lobby
Pinnacle Stone Restoration.
Elena Ebanoidze
February 24th 2018
So you just got your beautiful new stone countertops put in, and they look great! Or, maybe you're just wanting to prevent your countertops from flaws. Either way, Pinnacle Stone Restoration recommends using a sealer on you stone, no matter the kind. It's also important to understand the unique aspects of every kind of stone, meaning, no two stones are the same.. This is why it's import