Quite often we come across natural stone tiles that are uneven or, in other words, have lippage. What could be the reasons this tile lippage occurs, you may ask? Well, there could be a few, as an example, issues during tile installation or floor setting.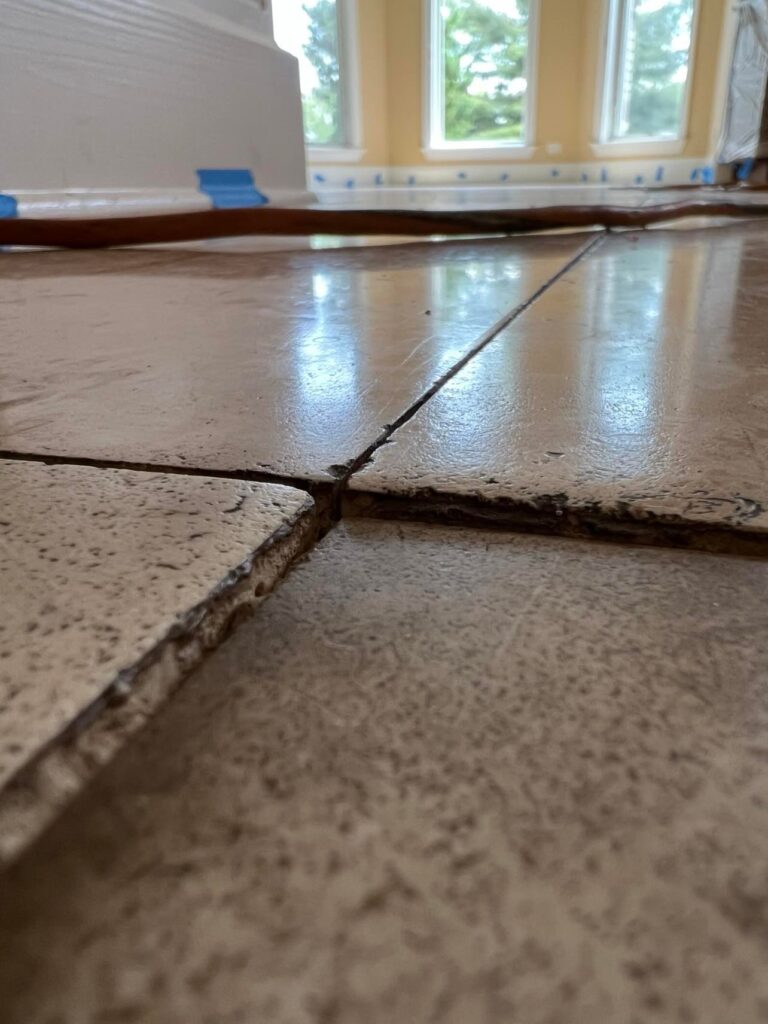 Let's say you've got heavy marble tiles and during installation some air bubbles stayed in mortar underneath the tile. As it cures it sinks the tile in place of air bubbles a bit and creates that unwanted lippage.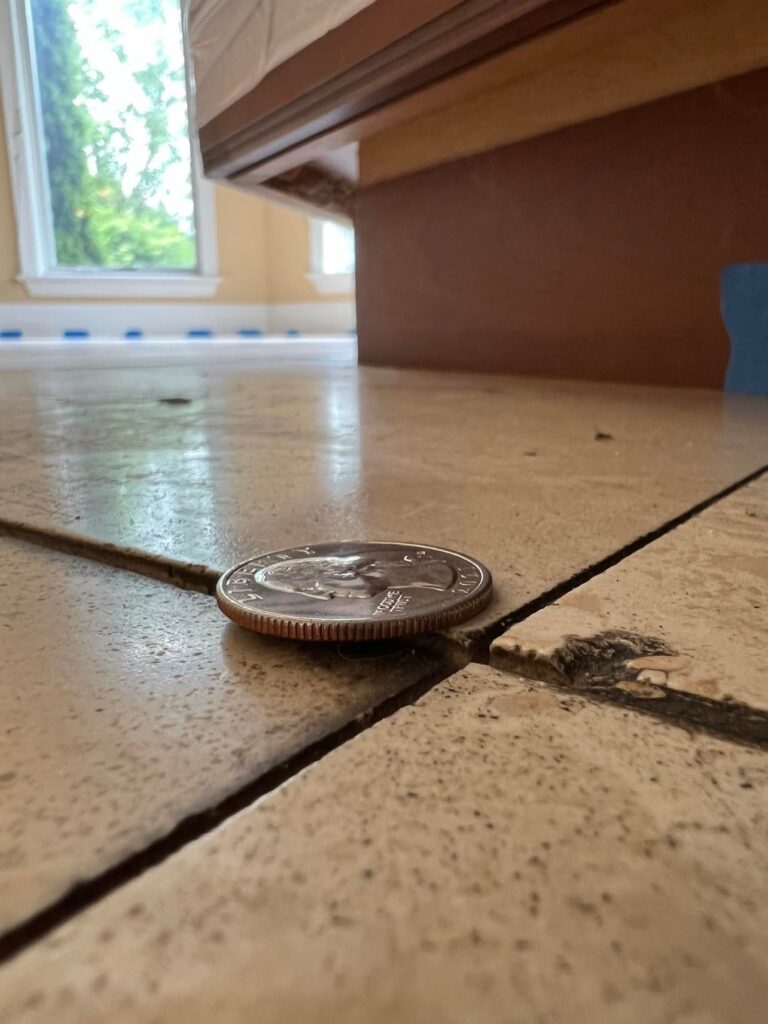 There might be other types of installation issues that may cause tiles to be uneven, but sometimes it can also be a bad subfloor, or even your floor moving because of some shifting of the house.
Besides unpleasant look and feel, uneven tile floor may also be a trip hazard. Considering all these issues, we recommend homeowners to remove tile lippage.
Can you save money with restoration and tiles lippage removal?
We also have good news for you. You don't need to rip off and reinstall all over again your costly marble or travertine tiles. The solution is to do tile grinding to remove lippage by stone professionals.
When we check for tile lippage we put a quarter on one tile and slide it through the seam to the next tile. If the quarter bumps into a slightly raised seam, that means your tiles have lippage. In some cases, a quarter is not necessary to test for lippage because you can easily see its severity or feel it with your foot while sliding.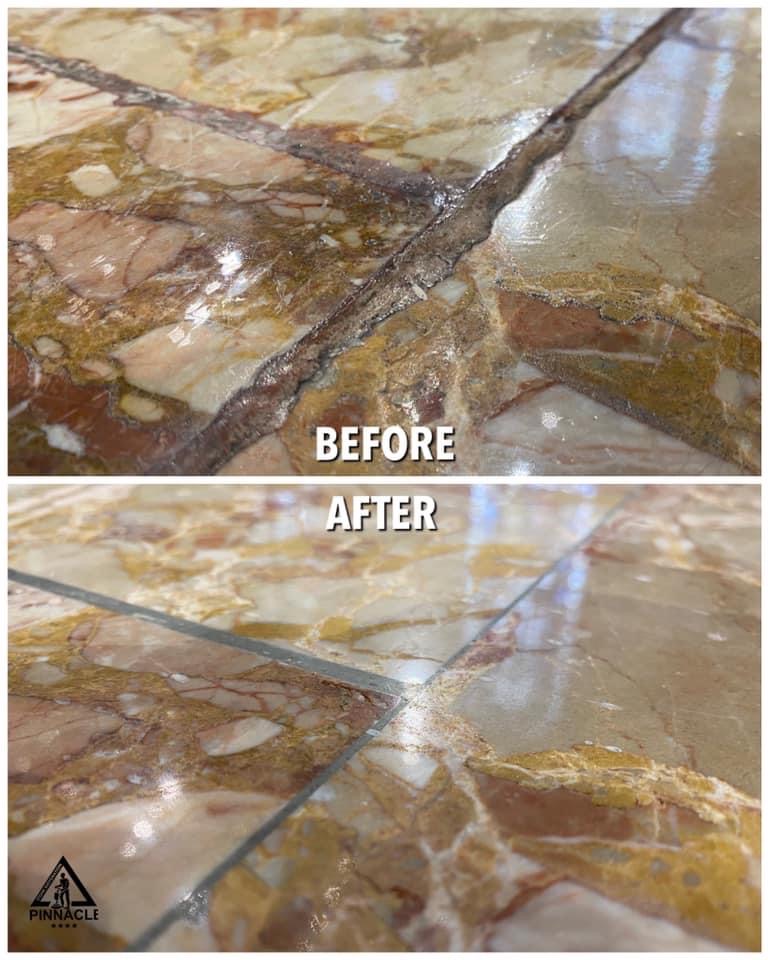 What do we do to level the tiles?
What we do to level the tiles is accomplished in multiple steps starting from grinding the stone, honing it, and bringing it to your desired finish. You may go with polished, honed, or even textured finish of your natural stone. Besides getting tiles flatten to a smooth leveled tile floor, you also get a complete restoration process done with a fresh new finish and protective sealant.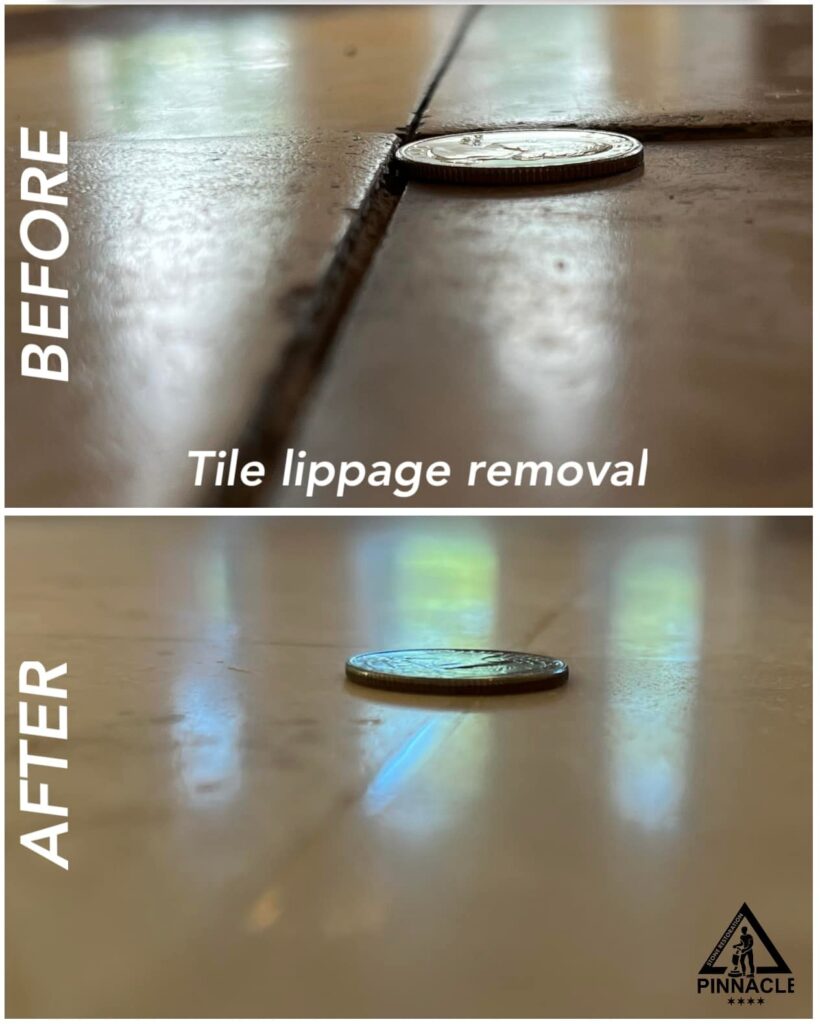 What else can be done?
The upgraded version of a similar service we call 8+ refinishing system where we create a seamless floor from your natural tile and grout with epoxy filler. More details we'd like to share in our next article. Or you could watch our YouTube Channel with some project examples that we have finished recently.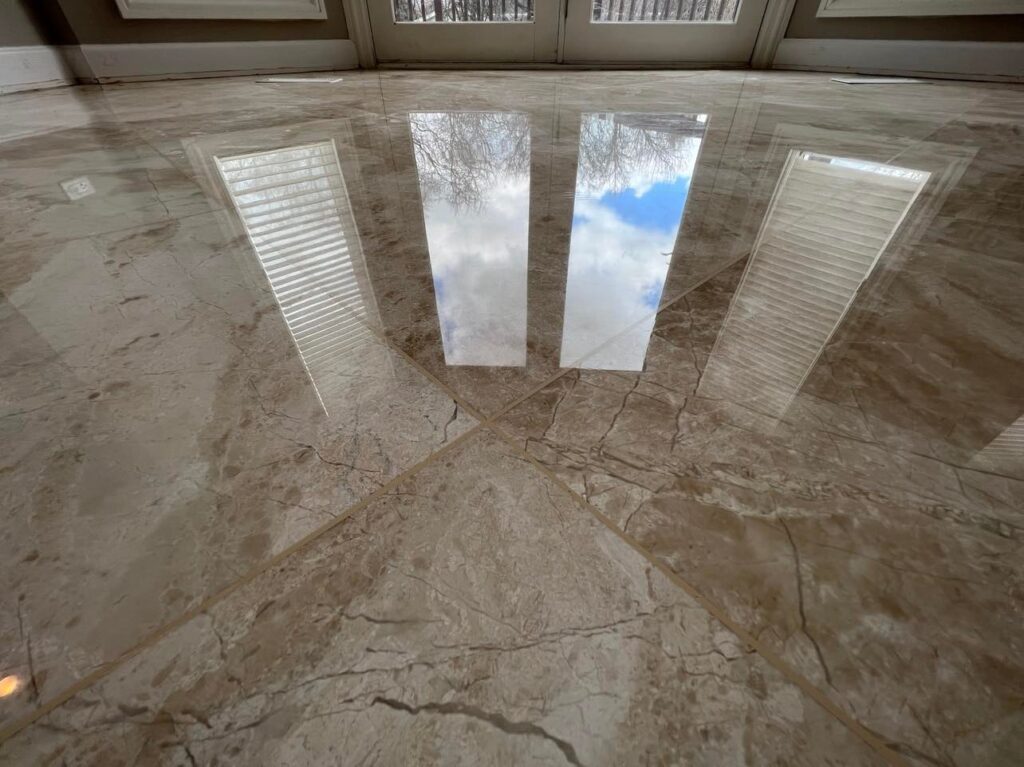 Feel free to contact us if you think your natural tile floor has lippage and needs professional work from our experts.