In this case study we would like to showcase you how extremely abused countertops still have hope for the gorgeous original shiny look. 
This house has been rented to tenants for a while and unfortunately these beautiful marble countertops have been heavily used and not maintained properly. The owner has moved back and wanted to see if the damage could be reversed.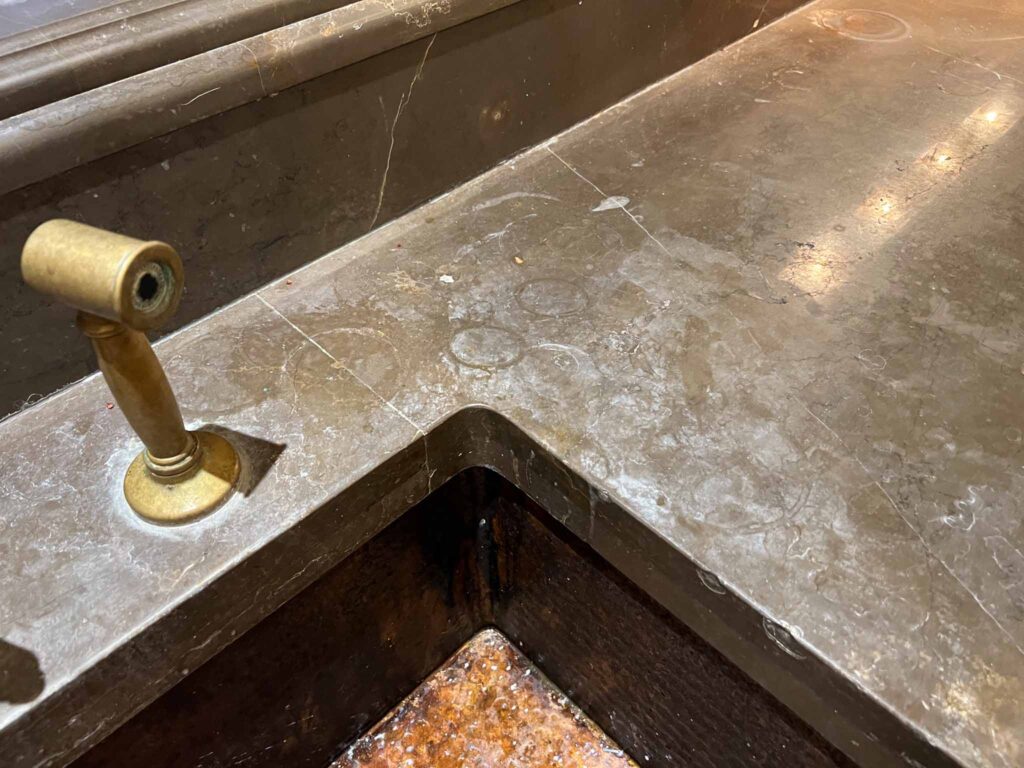 We carefully deep cleaned marble countertops around the fixtures and even improved customer's copper sink that has not been properly taken care of for a while.
We started honing stone with rougher diamond pads to be able to reach all the etch marks, scratches, and other imperfections in this marble. We slowly increased grit levels of diamond pads and reached the polishing stage where we use much finer diamond pads to achieve that original beautiful sheen of marble stone.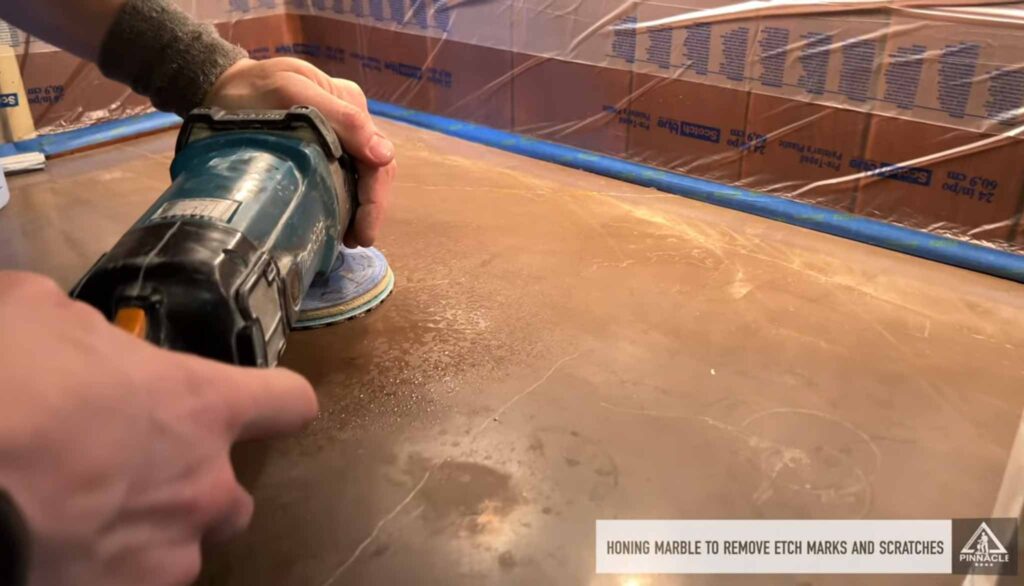 As you can see in, we have removed numerous etch marks, stains, and scratches, we got rid of dullness and brought the original sheen and life back to these stunning marble countertops. As always, we finished the job with a professional topical marble sealer that will protect these marble countertops and kitchen island for quite some time.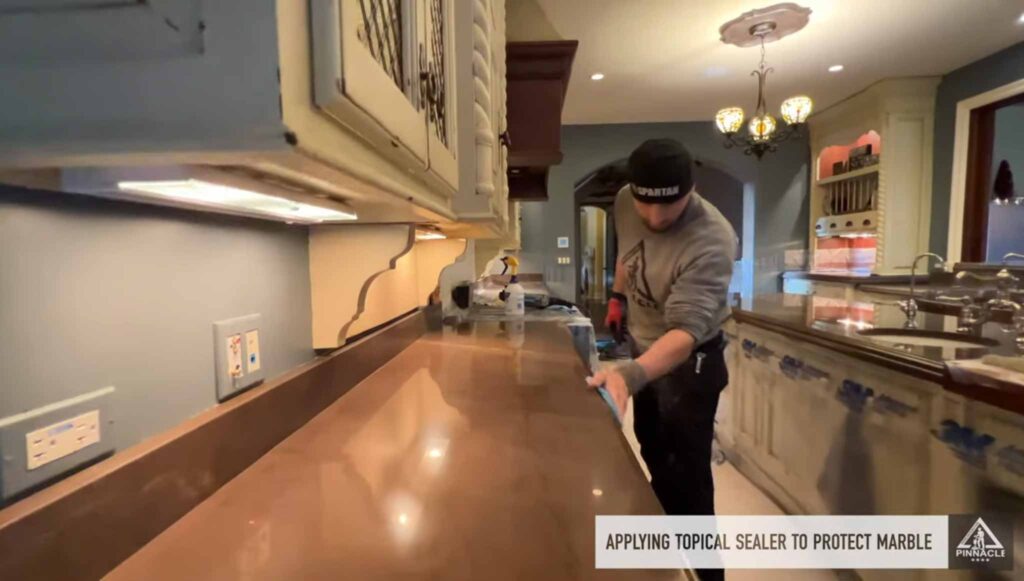 We educated our customer on how to proper maintain this marble by not using any highly acidic cleaning solutions, not to put any hot pans and pots directly on the marble, not to leave any spillage and wipe everything off right away. We advised our customer some nice proper marble cleaning solutions, which we recommend being only pH neutral and specifically formulated for marble. We advised on the frequency of sealing this marble and were highly praised for our team's great job on this project.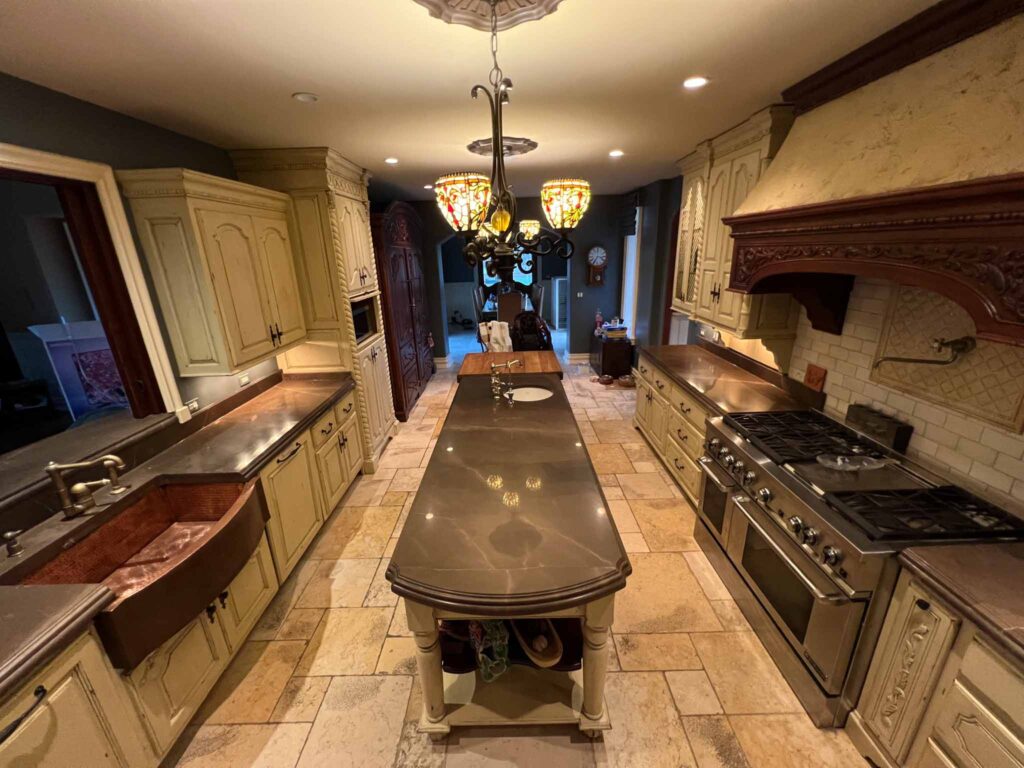 BEFORE AND AFTER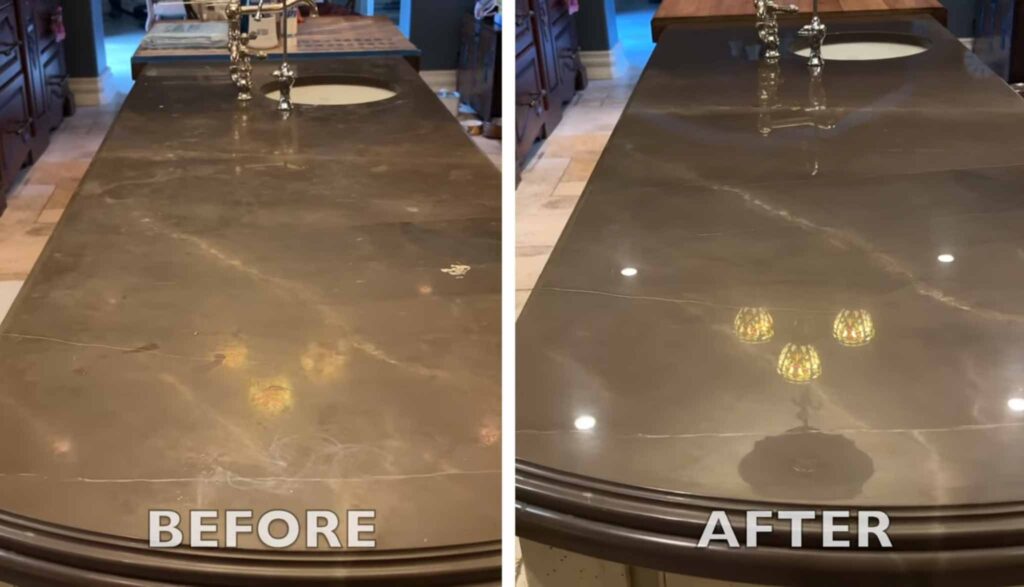 If you are in a need of marble countertop restoration or repair in Chicagoland area call or text us (630) 379-7362 to schedule a FREE estimate today. You could also request an estimate here.