In this blog the word Marble will represent most of the natural stones such as marble itself, travertine, limestone, granite and others.
After a few years of daily usage of marble shower, its surface will build up layers of soap scum, calcium deposits, mold and grime.
How did I end up with this? What am I doing wrong? Having marble shower was mistake?
Those are the questions of frustration and disappointment.
The solution is to perform professional cleaning and sealing by experienced stone technician. I am going to take you to this process step by step.
Step 1
Remove all the soap scum deposits using razor blade or scraping tools.You will be surprised the amount of soap will come off from the surface.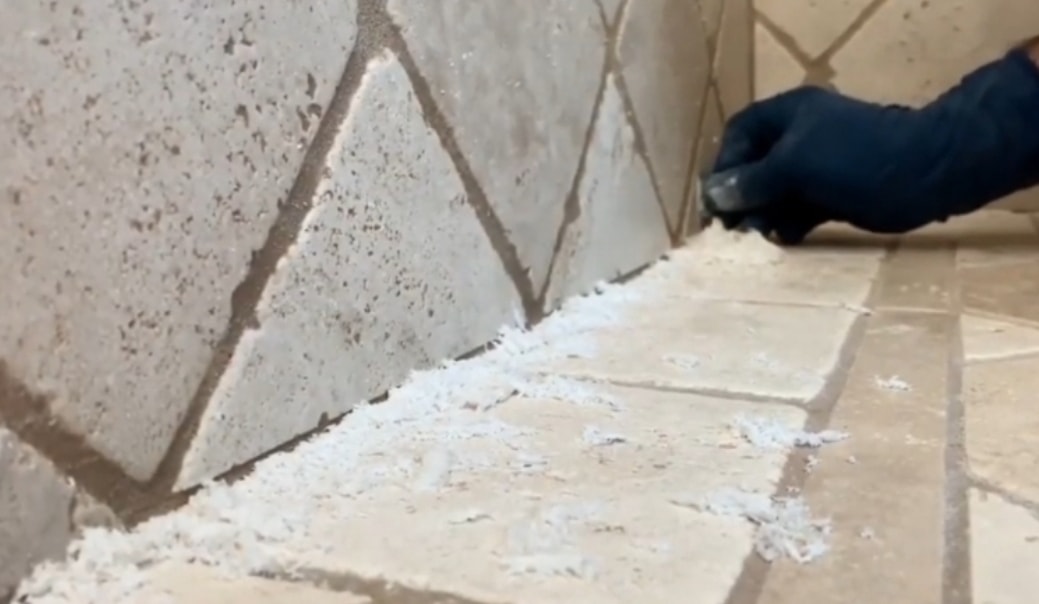 Step 2
Deep clean tile and grout joints using specially designed V Shape brushes with agitation techniques and deep cleaning agents.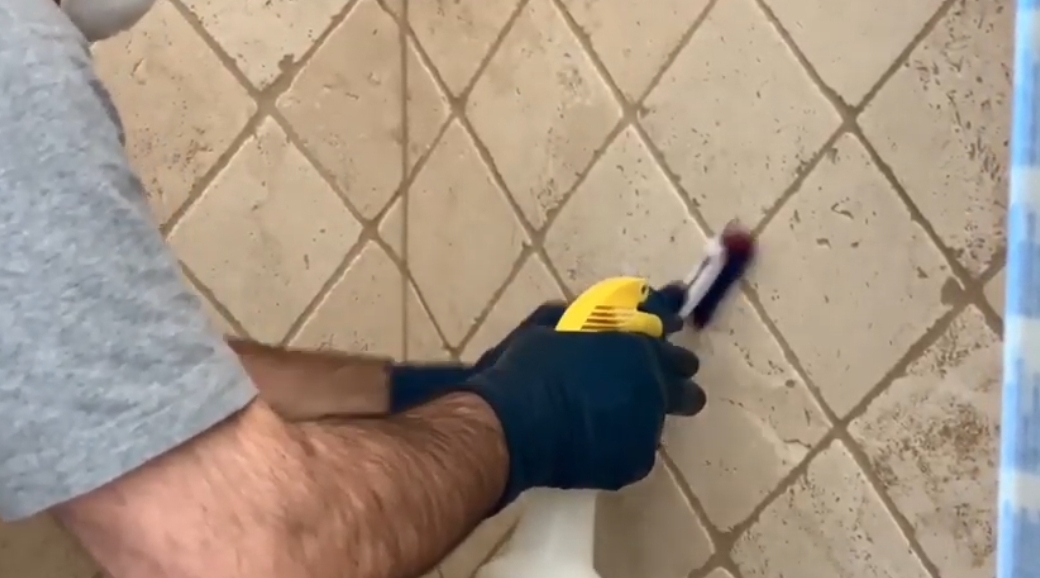 Step 3
Diamond hone and restore working surface with diamond pads and hand grinder. This process will expose new layer of the stone which means new surface and new life.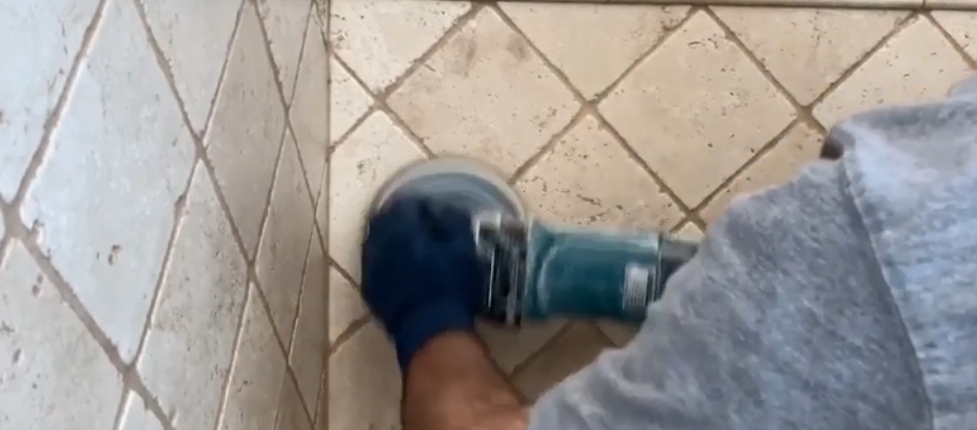 Step 4
Neutralizing and sealing stone surface with appropriate sealing solution is equally important step for longevity and appearance.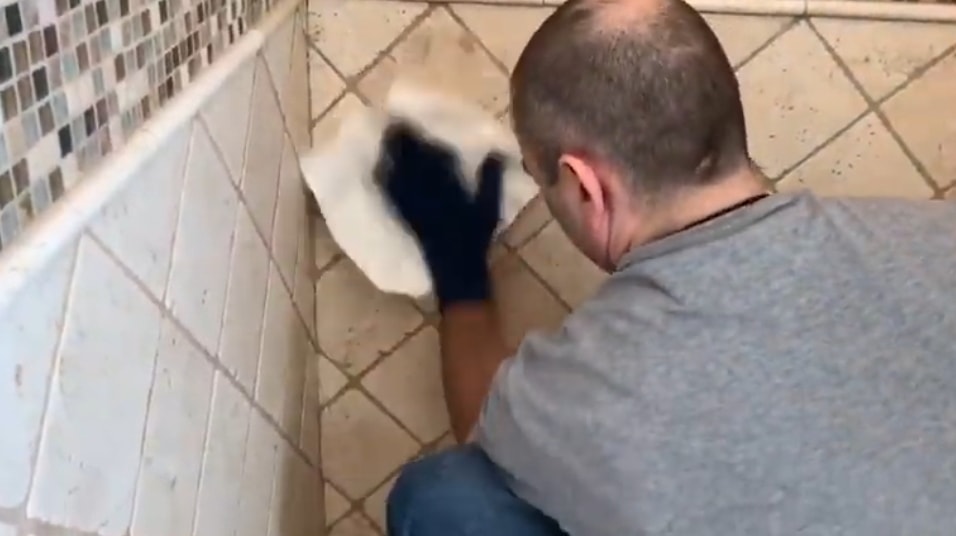 Step 5
The final step will be the replacement of existing caulking with new closely matching sealant.

Technician should take his time by taping the perimeter with masking tapes for fine and presentable edges of the caulking.

In order maintaining clean and hygienic stone shower surrounds is to use appropriate cleaning and conditioning products for weekly bases.