---
BEFORE
---
Besides regular significant wear and tear, calcium deposits, mold, etch marks, and dullness, this black marble tile shower had a severe damage from acidic cleaner all over its surface.
---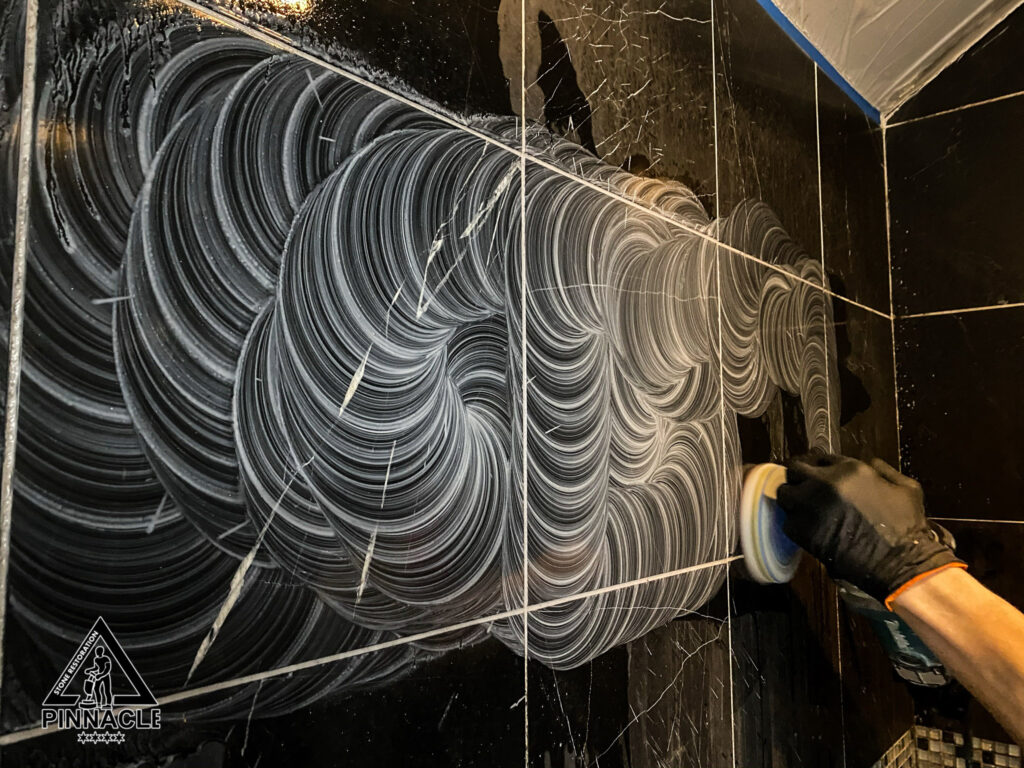 ---
We use different grits of diamond pads to grind the damaged areas of the entire marble surface. We work on tile-by-tile until we cover all areas.
---
---
We use our highest grits of diamond pads on hand help polishing machine to polish marble tile. At this step we achieve marble's original beautiful sheen.
---
Grout in showers usually gets dirt, grim, stains, mold, calcium deposits, or other mineral deposits. We clean grout by hand to ensure the best results.
We use neutral Ph cleaner only because acidic cleaners will damage marble tiles.
---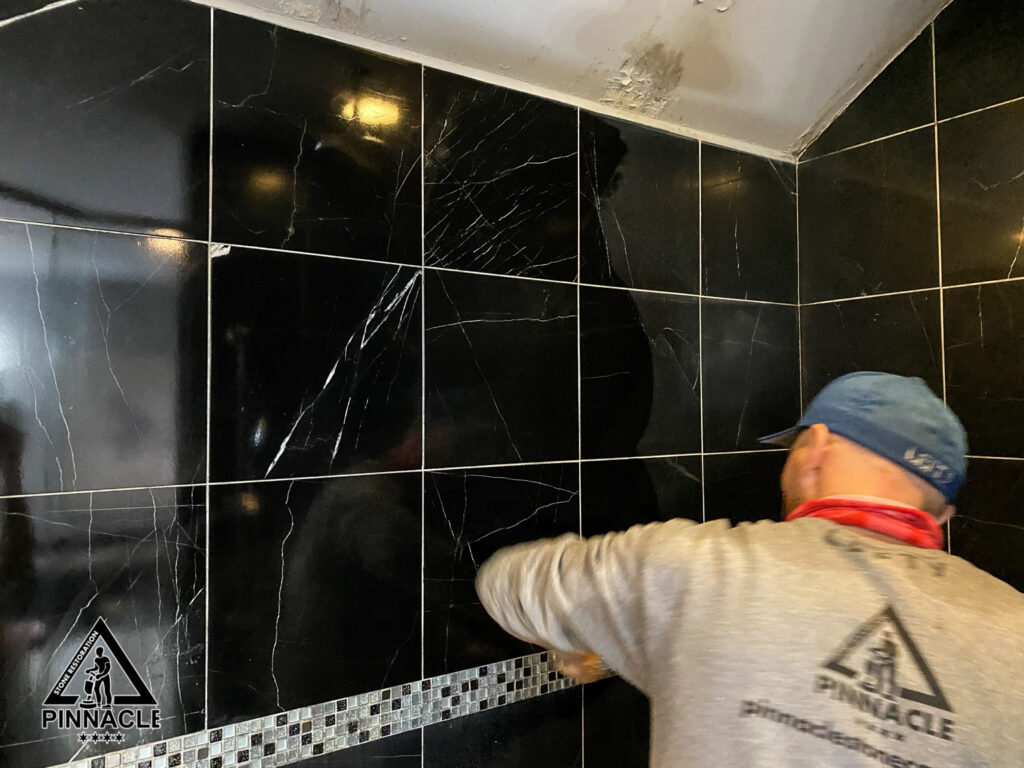 ---
Precise work matters. We work on each tile individually to ensure the coverage of the whole damaged area, and that the final results look great evenly. We seal marble tile as the last step of restoration process. Marble is quite a porous stone and requires a sealer at the end of restoration.
---
RESULTS
---
---
BEFORE AND AFTER
---
---
If you have questions or if you are interested in marble or other natural stone shower restoration call or text (630) 379-7362 to schedule a FREE estimate today.