Crema marfil is an elegant textured creamy beige marble with soft, thin veins. It is a beautiful stone to choose as a floor.
In this project crema marfil marble floor was in a need of restoration to eliminate many scratches, etch marks, broad wear and tear, and dullness in high traffic areas.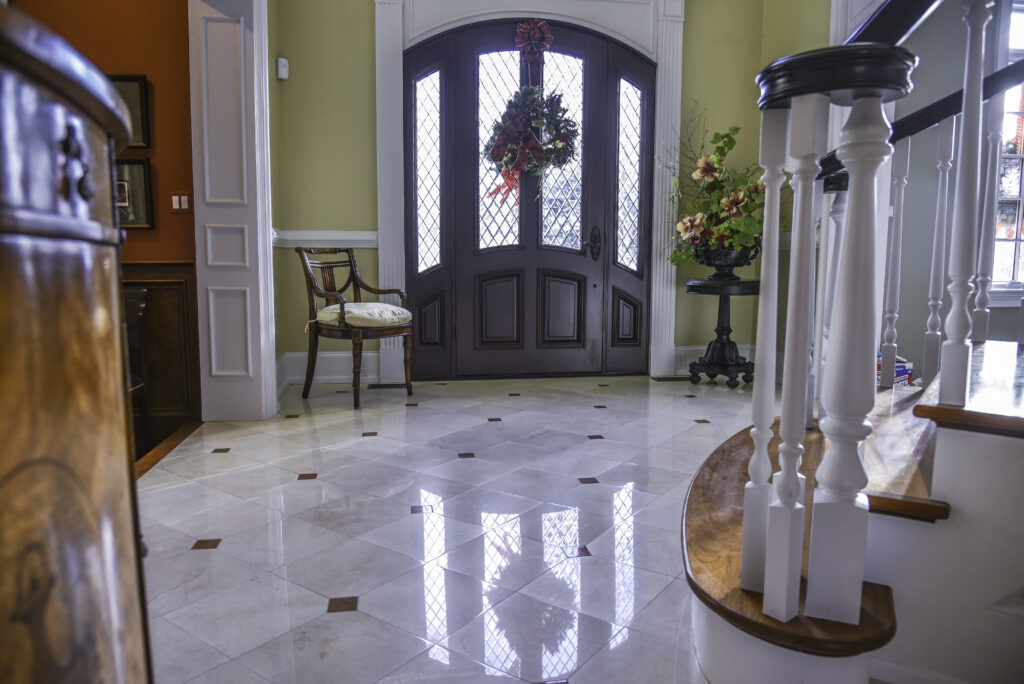 The goal of this project was to achieve high gloss results with only mechanical diamond polishing steps.
The mechanical process for polishing marble surface involves the use of a floor grinding/polishing machine in combination with different grits of diamond abrasive tooling. We are not using any polishing compounds during the restoration.
We use the most powerful single disc floor machine for heavy duty applications along with different grit levels of diamond pads to eliminate marble scratches, etch marks, dullness, and other flaws
We pick up excess water with a vacuum system. We clean the grout lines by hand to ensure great results.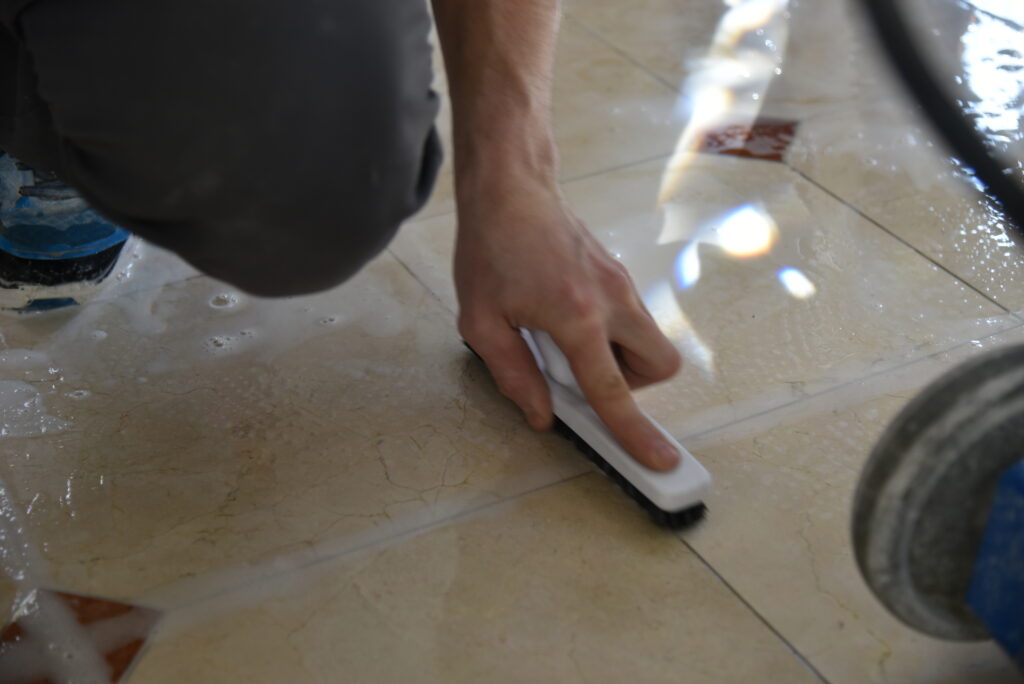 We continue with a series of multiple steps of gradually finer grit diamond pads up until the preferred finish is reached.
After marble restoration process is finished, we apply a special natural stone sealer.
We restored this crema marfil marble floor using only mechanical diamond polishing techniques and achieved the perfect shine as a successful result.