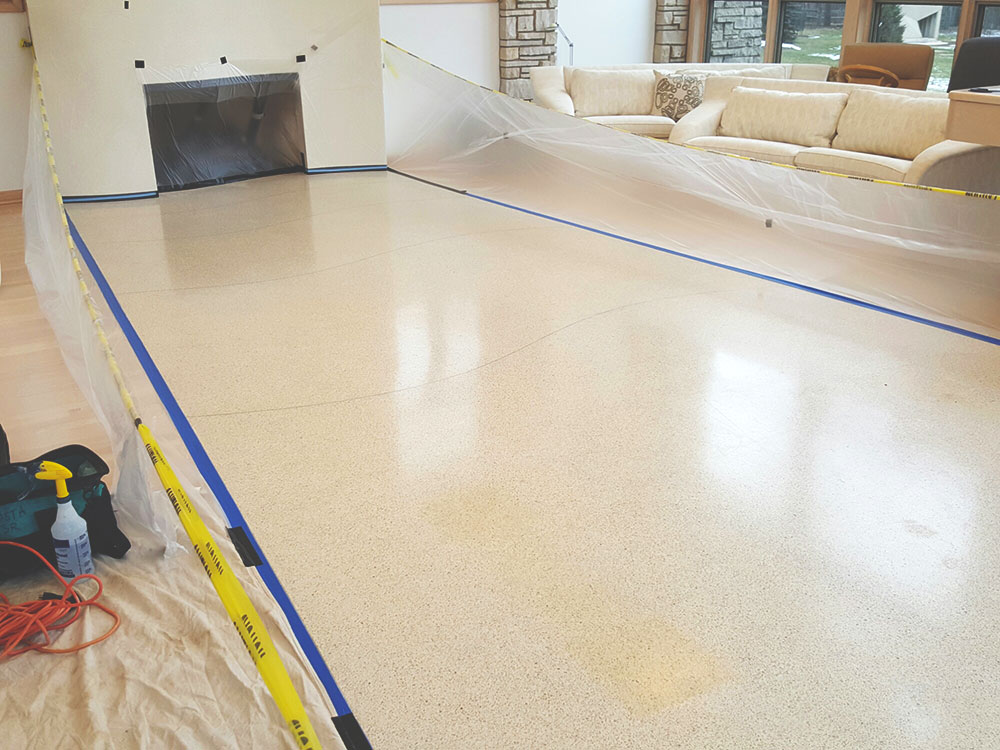 It is crucially important to protect  working areas and surroundings while we doing terrazzo and marble restoration for floors, counter tops and walls. Using vinyl  protective tapes insures water and other lequed no penetration into non working areas. As well as using appropriate covering materials for floors such as paper and drop cloth.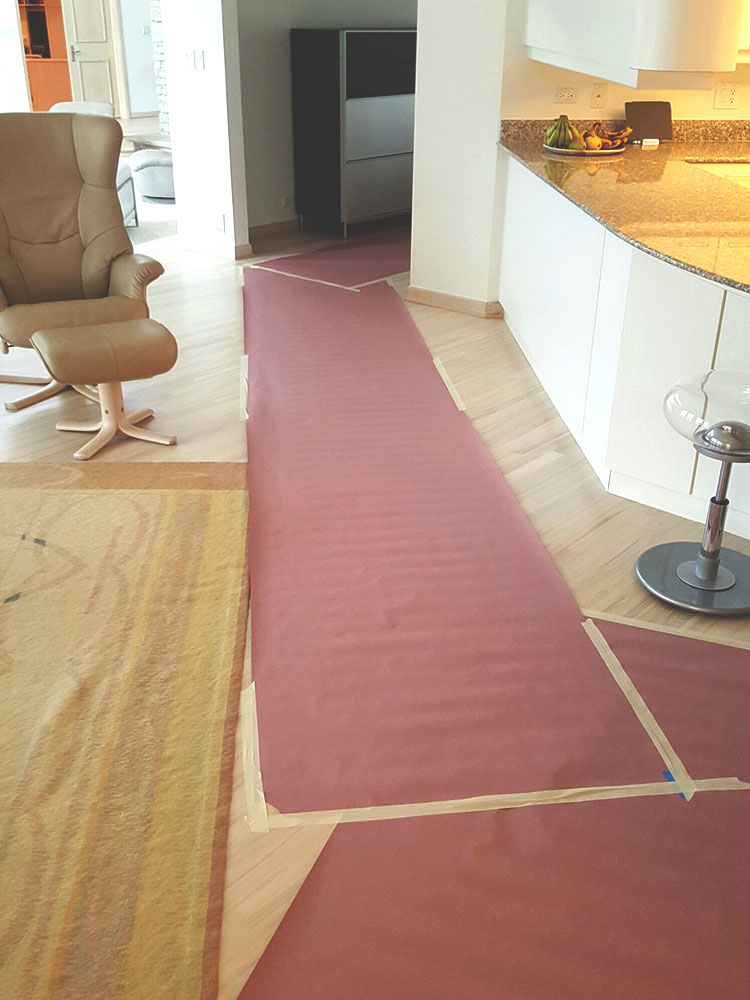 Thassos marble is the one one of the most difficult marble to polish due to it's character and structure.
It took us quite sometime to find right sets of diamonds along with polishing paste and right amount of heat to get the superior result of restored Thassos. In this particular project that you see photo of we have grind the lippage (leveling tiles using diamond pads) and replace the grout with epoxy material. The process also included honing and polishing the tile
There is a lot of misbeliefs associated with terrazzo and concrete restoration. This blog is an attempt at banishing some terrazzo restoration myths. When a terrazzo restoration technician/salesperson arrives at your door, they are focused to sell and convince you on their services and technique, as well as on themselves. Unfortunately, many companies sell more than exists or can be delivered in order to win a job. If someone promises you a faultless floor, they are not being truthful. Cement
I am visiting St Louis this weekend with my son for hockey tournament. We are staying in one of the upscale hotels with beautiful lobby floors. One thing about guys like me who does marble and terrazzo restoration is that we always looking at the floors trying to identify the background of the marble or any natural stone that is installed in lobby floor.
We also look at the condition of the existing marble floor, etched marks, surface scratches, lippage and for other imperfections. It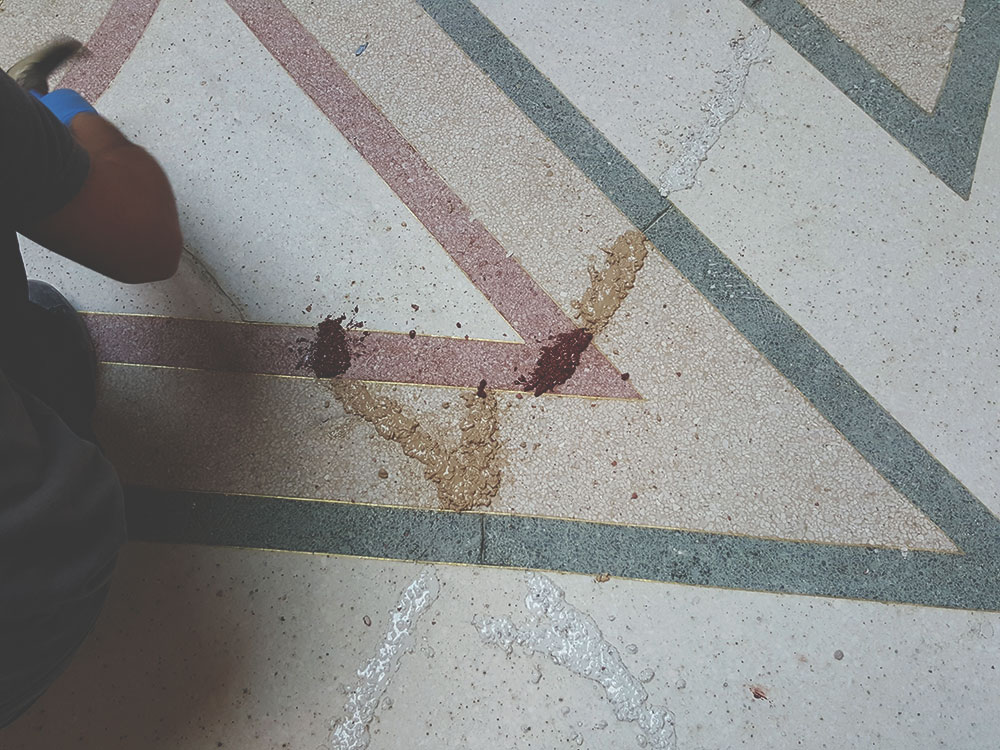 The one of the important part of terrazzo restoration is repairs. Repairs of cracks, holes, gauges and other imperfections. It is very important to identify the color of existing terrazzo background and color of marble chips. It is a great idea to take the sample of existing terrazzo to local supplier in order to get matching marble chips and background color. Cement base terrazzo is repaired with Portland cement and epoxy base terrazzo with epoxy material. It is very importa