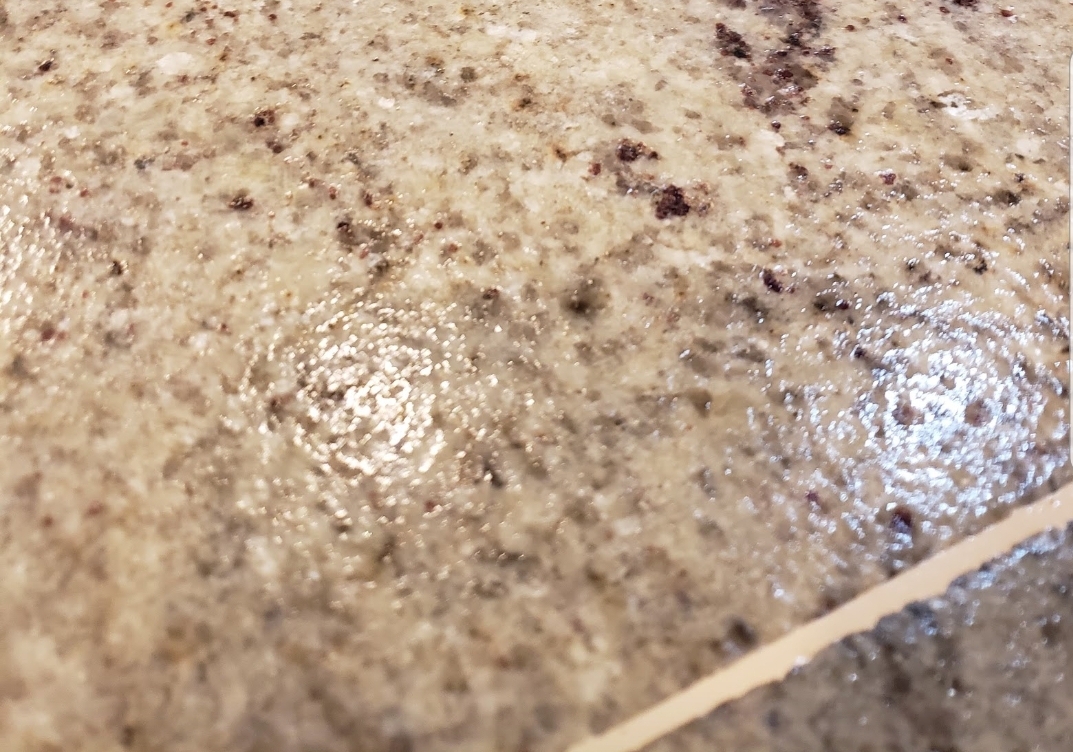 Did you know that besides of polishing or honing granite or most of natural stone surfaces you can also antique finish them ?
It also called brushed finish or leather finish. The idea behind is to create textured surface on a face of stone that would mimic wrinkled and grooved leather sheet.
Pinnacle Stone Restoration.
Elena Ebanoidze
February 24th 2018
So you just got your beautiful new stone countertops put in, and they look great! Or, maybe you're just wanting to prevent your countertops from flaws. Either way, Pinnacle Stone Restoration recommends using a sealer on you stone, no matter the kind. It's also important to understand the unique aspects of every kind of stone, meaning, no two stones are the same.. This is why it's import
Everyday activities that take place in your kitchen involves your granite countertops. The Granite known with its durability but density in the same time and especially the edges. Around the sink cut out or along the perimeter the edges will take the most impacts from kitchen everyday objects such as glasses, plates, knives and etc. Soon enough you might discover small chip on the edge of granite as it shown on the photo below.
We all know that there are the wild animals and the animals live in Zoo captivity. Visually they look alike but there lifestyle is different. Regardless how much we try to build the most advanced Zoo facilities and creating alternative conditions of the wild environment there still will be tremendous amount of challenges to keep them happy and fully functional ( I need to take somo of it back...some animals better of been in Zoo captivity than in the wild due to us as humans constantly abu
I am visiting St Louis this weekend with my son for hockey tournament. We are staying in one of the upscale hotels with beautiful lobby floors. One thing about guys like me who does marble and terrazzo restoration is that we always looking at the floors trying to identify the background of the marble or any natural stone that is installed in lobby floor.
We also look at the condition of the existing marble floor, etched marks, surface scratches, lippage and for other imperfections. It