Ease of terrazzo maintenance is one of the key reasons why terrazzo is found in so many lobbies where traffic is very heavy. Terrazzo is one of the best flooring materials for public buildings.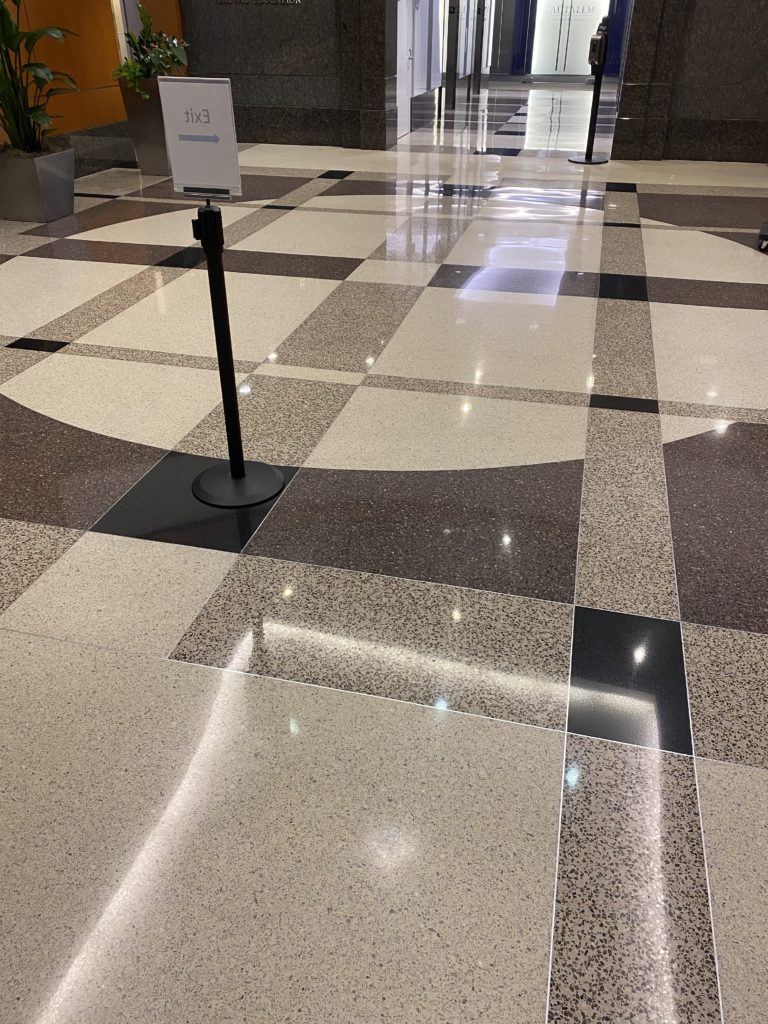 As soon as you understand terrazzo maintenance requirements in the early life of a new terrazzo floor, you minimize possible problems, and acknowledge the economy of care and the appealing values of this floor material.
Sealers help prevent the penetration of spilled substances upon initial contact with the terrazzo floor. If you have spills, they should be cleaned up instantly in order to avoid stains caused by repeated or long-term exposure.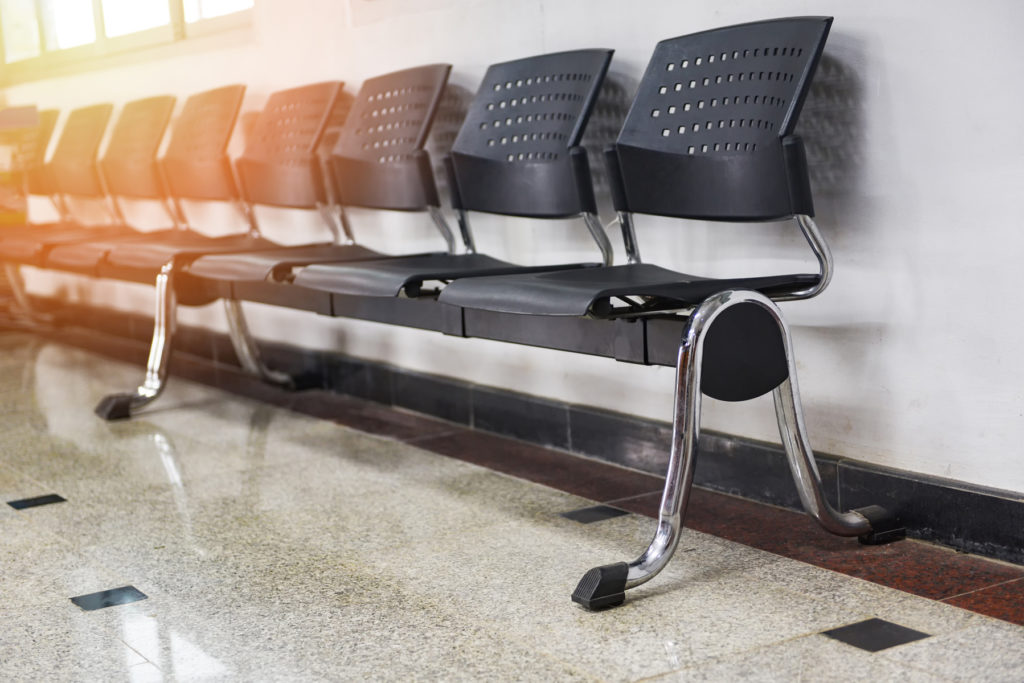 In this blog we provide you with some helpful tips in terrazzo maintenance. The comprehensive list of DOs and DON'Ts will help you keep your terrazzo floors gorgeous, keep them clean and long-lasting.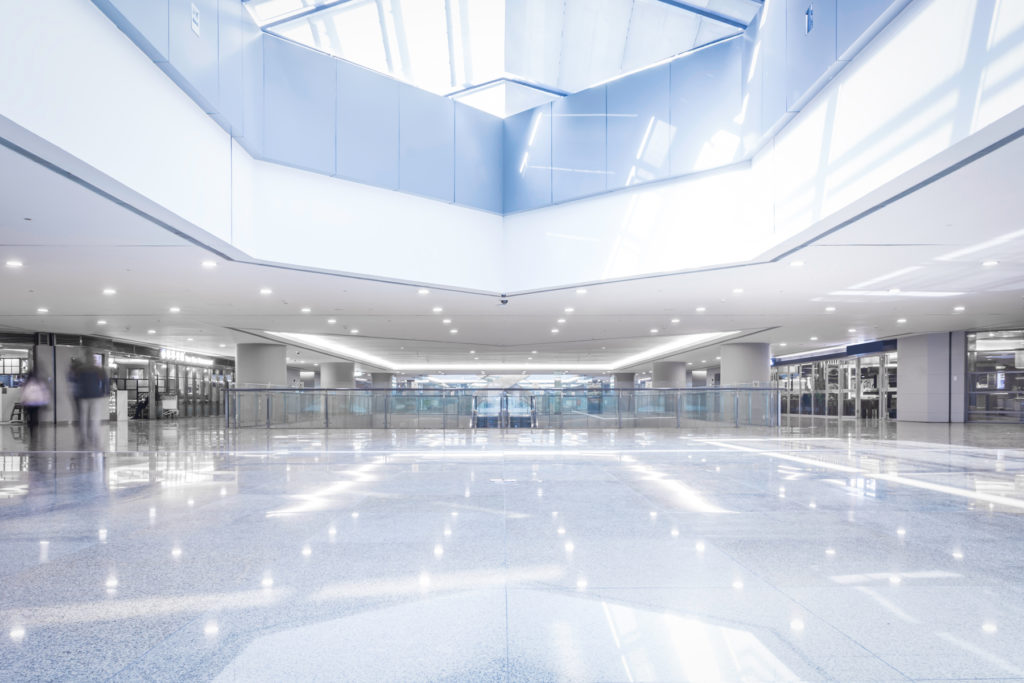 ---
Terrazzo Maintenance DO's
Regulate the cleaning cycle based on the amount of foot traffic.
Scrub new terrazzo floors several times a week and dust mop them daily.
Use cleaning products which are free from alkalies, any acids, or other strong ingredients which can permanently damage the floor.
For regular cleaning, use a neutral cleaning product diluted in accordance with the manufacturer's instructions.
For extremely dirty areas, increase the amount of the cleaning mixture.
Before beginning the cleaning process, wet the floor with clean, warm water.
You should carefully rinse the floor after cleaning.
All cleaning products, mixtures, and rinsing water should be gathered by sponge, mop, or wet-dry vacuum, to prevent the floor from being slippery.
Twice a year we recommend stripping existing sealers and any coatings from floor. You should reseal terrazzo floor after it has been cleaned and dried out.
You should examine the existing conditions of your terrazzo and do any needed tests on an unobtrusive surface to establish the present conditions and determine suitable steps and resources needed for stripping terrazzo coatings.
If terrazzo floor has quite severe scratches and dirt exposed on its surface where normal stripping and cleaning failed to bring back the floor to its original polish, then the surface can be stripped using fine grit stones by stone professionals.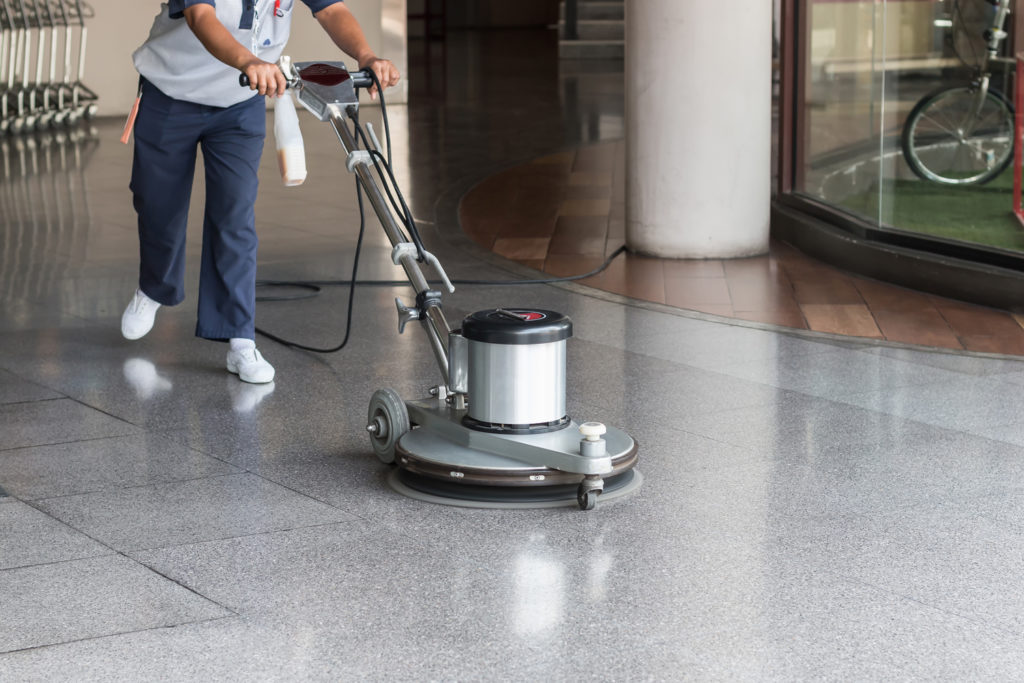 Professional scrubbing machines should be used regularly with a solution of neutral cleaner to get the dirt loosen up.
For best results, abrasive nylon pads or fiber brushes should be used on the floor machines.
We recommend using buffing power machine after cleaning terrazzo floors. That will help restore the beautiful polish and build a natural sheen.
You should use the sealer that would not affect the color or physical features of the existing terrazzo surface, with pH between 7 and 10.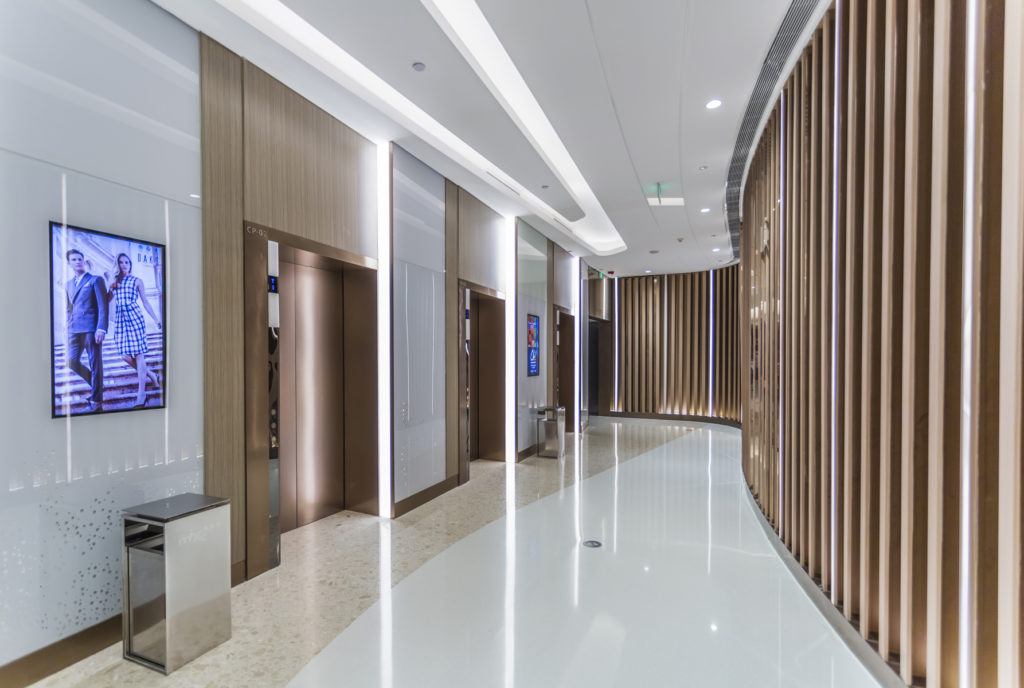 ---
Terrazzo Maintenance DON'Ts
Never use acids and cleaning products that contain carbonates, trisodium phosphate, or any other component which will damage the terrazzo.
Never use waxes or regular all-purpose cleaning products.
Never use sweeping materials that contain oil, abrasives, or sand. Those containing sand are difficult to pick up and may scratch the surface if it stays on the floor (wax-treated dust mops and sweepers are acceptable).
Never use detergents and scrubbing products that contain water soluble, crystallizing salts, or inorganic salts in the maintenance of terrazzo.
Never use steel wool on terrazzo because it can rust and stain the floor surface.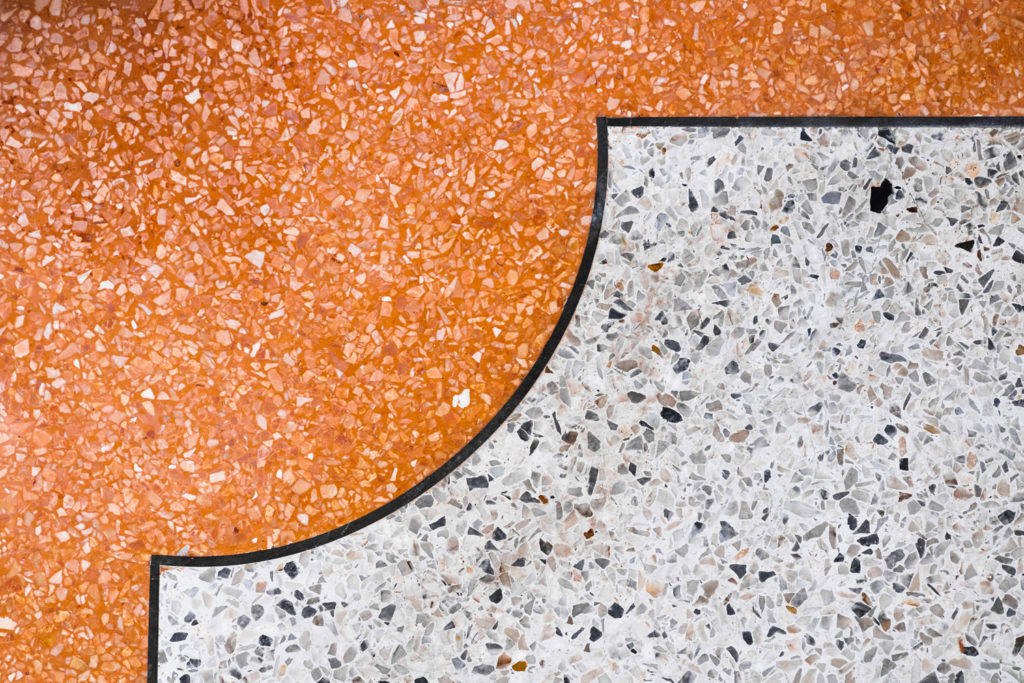 Once you create a routine terrazzo maintenance program it would help extend the life of the floors as well as enhance its original beauty.
At Pinnacle Stone Restoration we are proud to share our expertise and offer professional terrazzo maintenance services. Feel free to contact us if you have any questions or if you would like to schedule a terrazzo maintenance.