Marble and travertine tile are some of the most beautiful natural stone materials that add style and sophistication to any place. Nevertheless, when these types of natural stone are not installed properly, could become damaged and unattractive.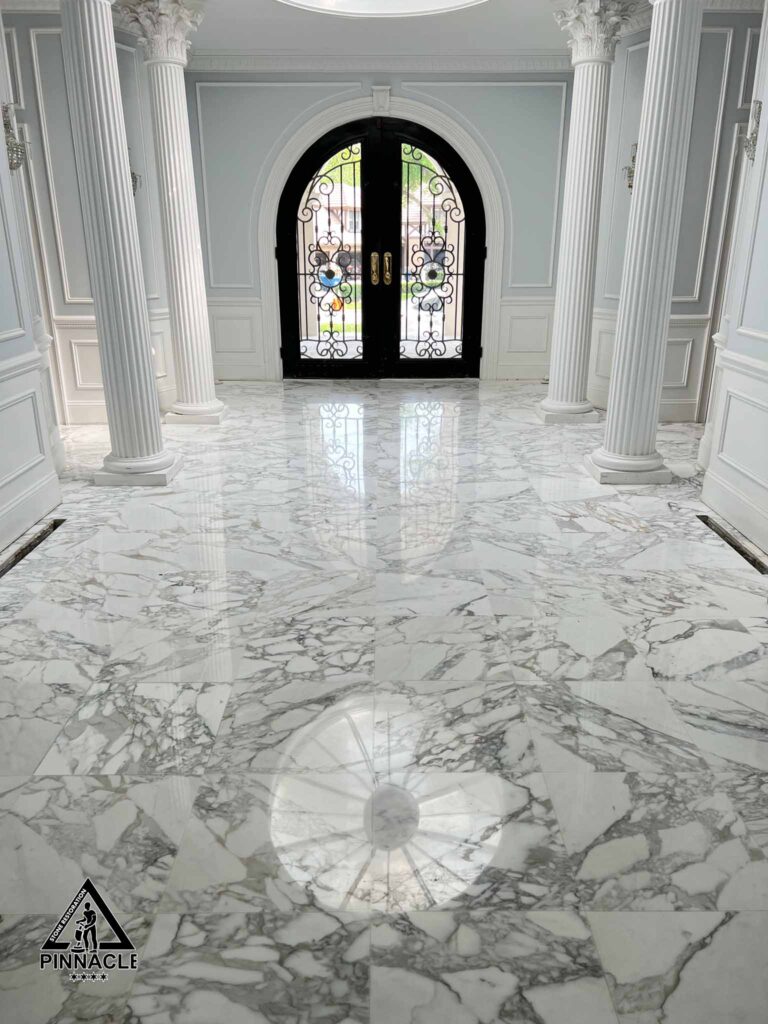 When it comes to marble and travertine tile installation, there are several things that can go wrong. One common problem that can arise is connected with grout, actually with poor grout installation to be exact. Grout is the material that we fill the gaps between the tiles with and then helps to keep tiles in place. When installers do not mix grout correctly, or if it is not applied properly, it may crack and crumble, making tiles exposed and easily damaged.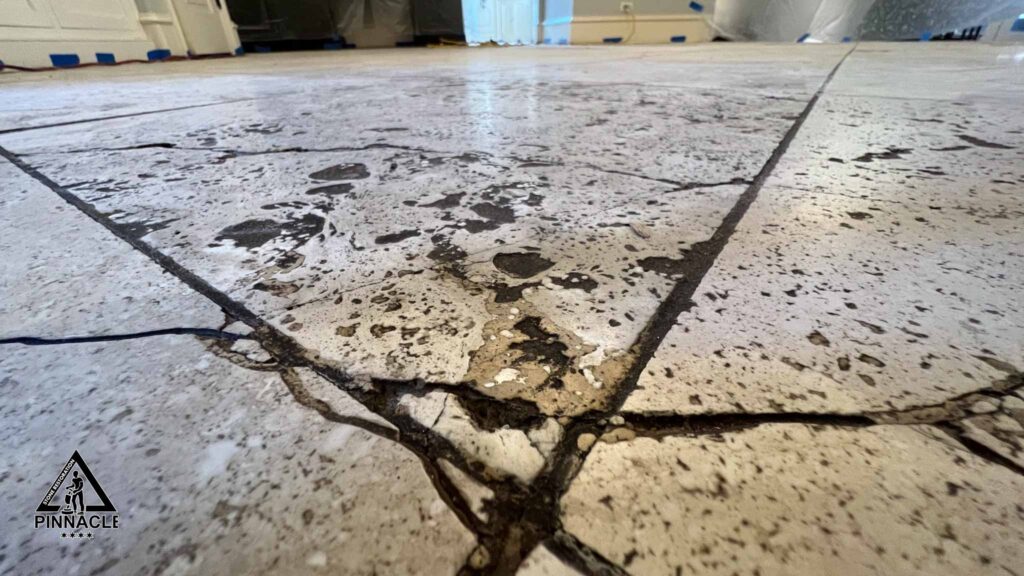 Some other common issues during installation that may arise, is when tiles are not cut to correct size, which brings travertine or marble tiles to be misaligned. Those misaligned tiles may have an unattractive look and feel, which could make them unsafe to walk on (tile lippage).
Unfortunately, there is also a natural reason of possible travertine and marble tile damage which may happen overtime because of some house shifting. There many reasons for a natural house shifting, some can be due to temperature and humidity changes and cause setting, contraction, or expansion of soil beneath the foundation. After a house shifts, the marble or travertine tile can become, cracked, misaligned and damaged.
What can be done when these types of damages happen to travertine or marble tiles?
There are several ways to fix those issues. Grout could be fixed; tile could be repaired and in some cases some tiles may be replaced.
One of the most common ways that we restore these types of damages we do our popular 8+ steps refinishing systems, where we fully remove old grout, apply new epoxy grout (for a stronger hold and an even seamless floor), we fix all the cracks or replace severely damaged tiles. For the misaligned tiles we perform heavy grinding of the entire surface and level all travertine or marble tile (along with the newly installed epoxy grout) as one solid floor where you won't feel any seams.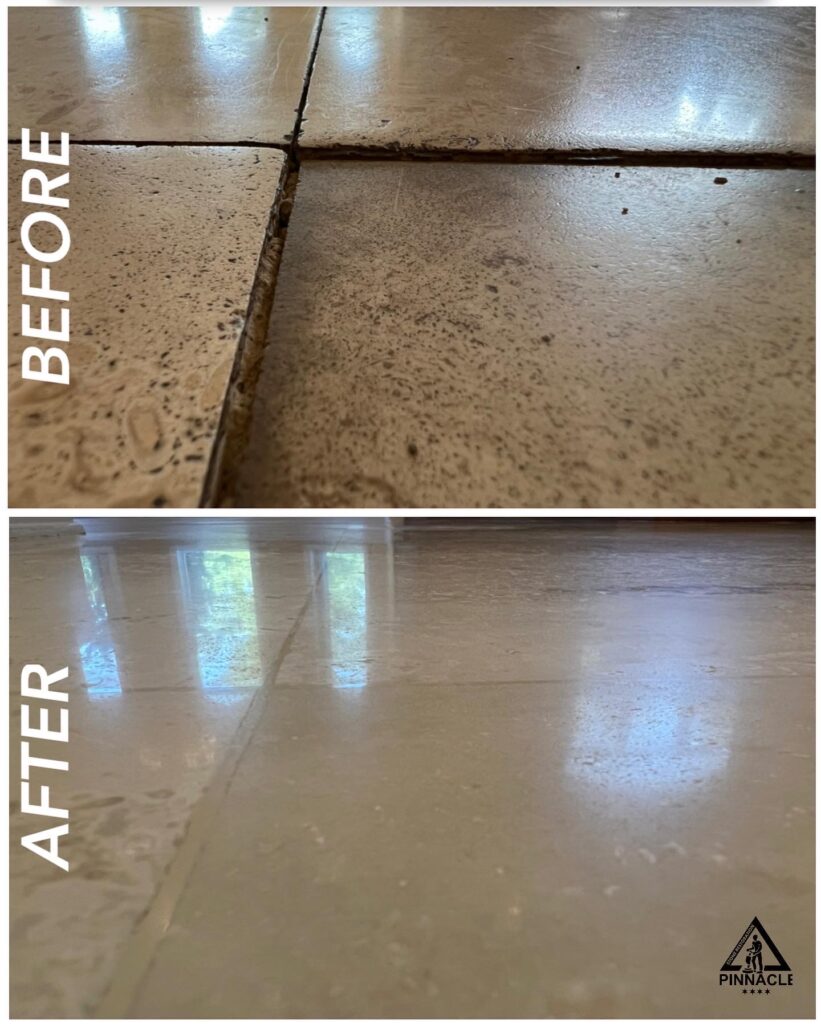 As some tips for maintaining your travertine or marble tile in its full beauty and a healthy shape, we recommend sealing the tiles regularly, avoid using harsh chemicals on the tiles, and be careful when moving furniture or other heavy objects over the tiles.
Here you can watch our project videos to understand the process of our 8+ step refinishing system. If any questions or concerns might arise, please feel free to contact us or ask for a free estimate.